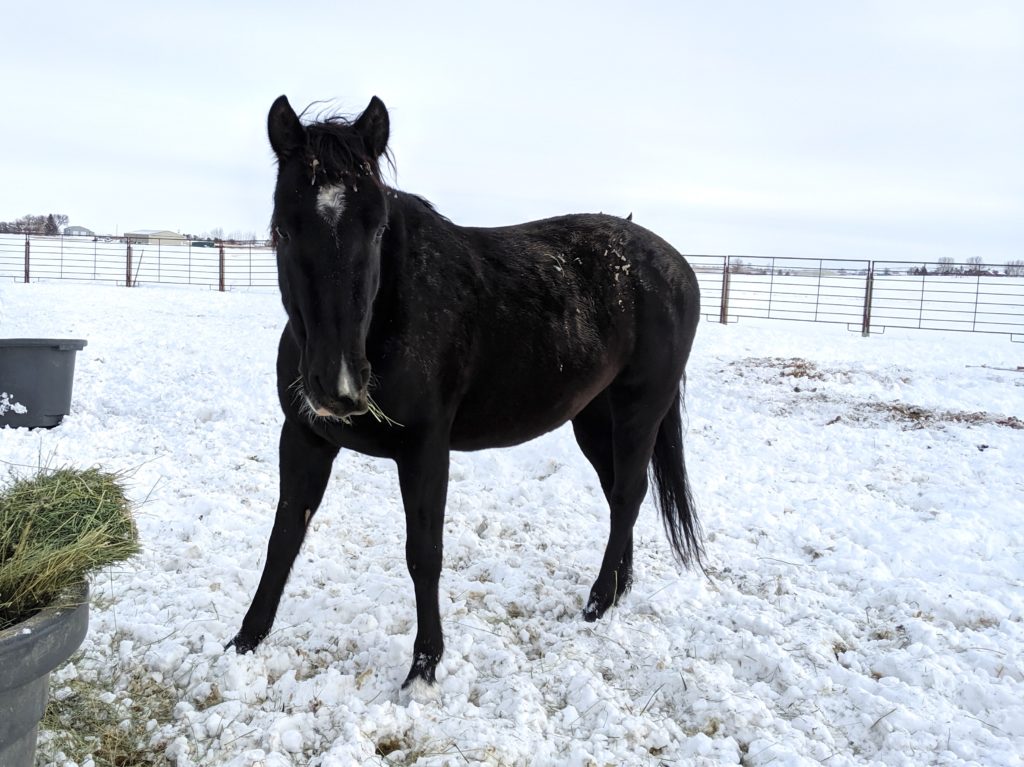 Elvis is one of over 50 horses saved from the slaughter pipeline during late September into October 2019. He is a mustang gelding who seems to have training. His hooves looked to have been recently trimmed but there is no way of knowing why he was dumped at an auction where a kill buyer purchased him. Elvis, like the other horses, will be in quarantine for at least 30 days, longer for those who become ill with strangles or other issues common to horses run through auctions or having been on a kill lot.
By November, Elvis did not show signs of any illness and will be scheduled for dental care. Weather permitting he will begin some basic training evaluation. He's a friendly horse who seems to like having something to do. He is the boss horse in a herd setting.
Update 2/12/20

Elvis finished his quarantine and initial vet, farrier evaluations. In January, he moved to a training facility for his evaluation on groundwork, handling skills and if he had training in under saddle work. He is doing fantastic as it appears he was ridden previously and is both smart and willing.
Elvis has done a remarkable job in training evaluation showing he has many skills on the ground and under saddle. He will make a wonderful trail riding horse for an intermediate rider, preferably a home with mustang experience.
---
More About Elvis (ADOPTED)
Success Story
Gelding
2009
Mustang
1000
Colorado
Ask About Elvis (ADOPTED)
Comments