For the Horses
Little Red was a 3 year old paint gelding found emaciated and crippled at a local auction back in August 1997.
Front Range purchased Little Red to end his history of suffering. An equine veterinarian examined Little Red and confirmed our initial diagnosis… Little Red had been neglected and abused for too long and could not be rehabilitated successfully.
Humane euthanasia was the kindest option.
Since Little Red, Front Range Equine Rescue has expanded its programs to a national level. Now, Front Range's rescue horses are kept in Colorado and Florida.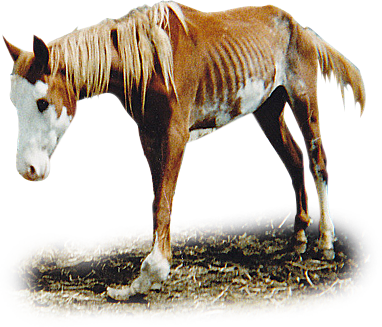 Little Red in auction pen